Tired of searching Youtube for full courses? Now, Udemy is offering many favorite courses such as SQL, Microsoft Excel etc. for free of cost. Learning will bring great value to you. So, hurry up and avail the deal now before it expires and start learning!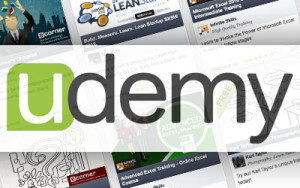 How to get free courses on Udemy?
Click on the required course which you want to avail yourself from the list below.
2. Login or Signup into your Udemy account.
3. Click Add to Cart >> Go to Cart >> Checkout.
4. Select your country (or any country if your country isn't available)
5. Make sure the applied coupon code is still active and proceed.
Tada. You have got the course absolutely for free. Keep visiting DealsCatcher!
List of available free courses:
1. C# Console and Windows Forms Development with LINQ & ADO NET
2. Microsoft SQL Server Development for Everyone!
3. Adobe Lightroom For Beginners : Complete Photo/Image Editing
4. Complete Javascript Course for Beginners with jQuery & AJAX
5. Adobe Photoshop CC: Your Complete Guide to Photoshop 2021
6. Discover the react-query library
7. Brain Hacking Presentations Skills
8. Microsoft Excel – Learn MS EXCEL For DATA Analysis
9. Data Analysis and Statistical Modeling in R
10. Rust for Beginners: Learn Rust in 4 Hours
11. Create Easy & Effective Video Ad in 13 Minutes With Invideo
.